Hello Fellow ARGO Enthusiast!
Here's a breakdown of how to find and order the part you need for your specific ARGO vehicle. You can start from the homepage along with the instructions, or click here to get started.
Of course, if you have any questions or need any help, please call us at 1-780-278-5559 and our team will be happy to assist you.
If starting from the home page, find the "Manuals" page in the navigation to browse our online PDF collection of manuals or click here.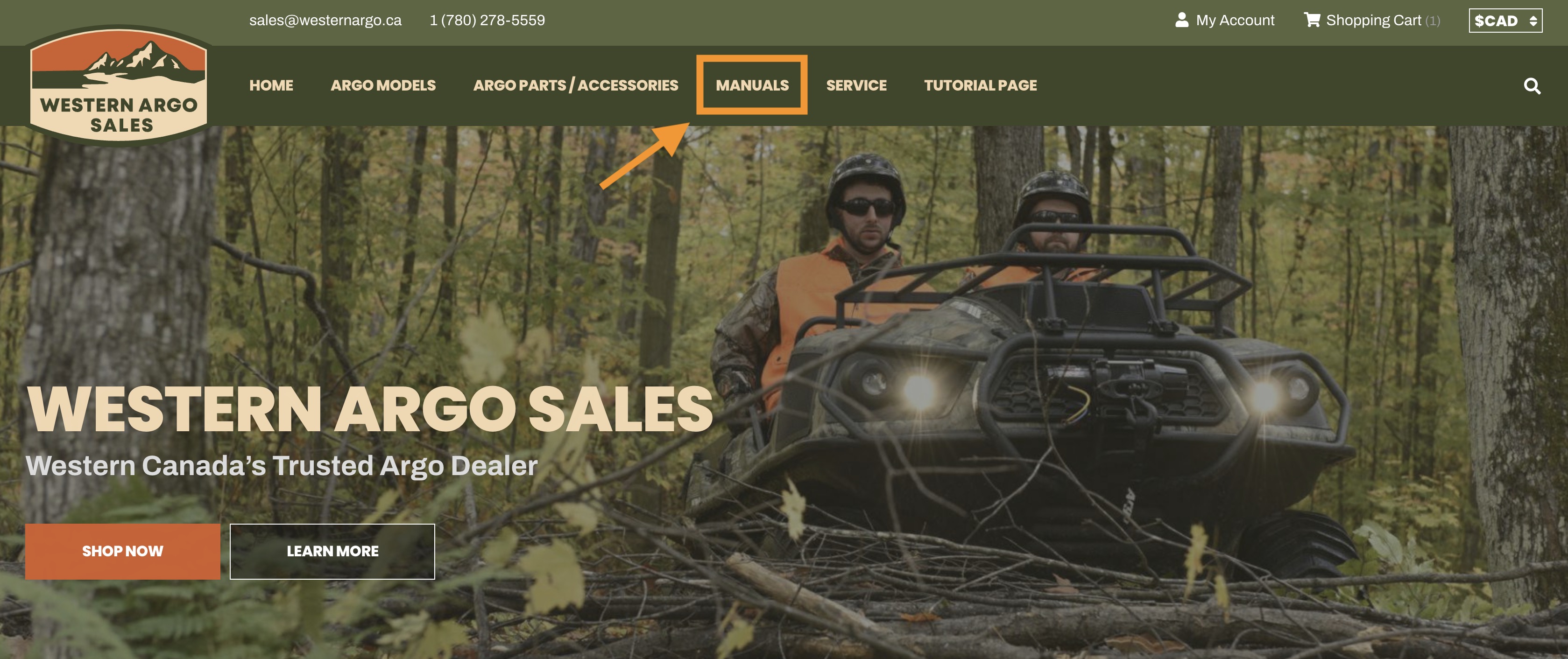 Use the search bar to filter the results to find the right manual for your vehicle, or browse the PDFs by category. For this example, we're going to look up "Frontier 6x6".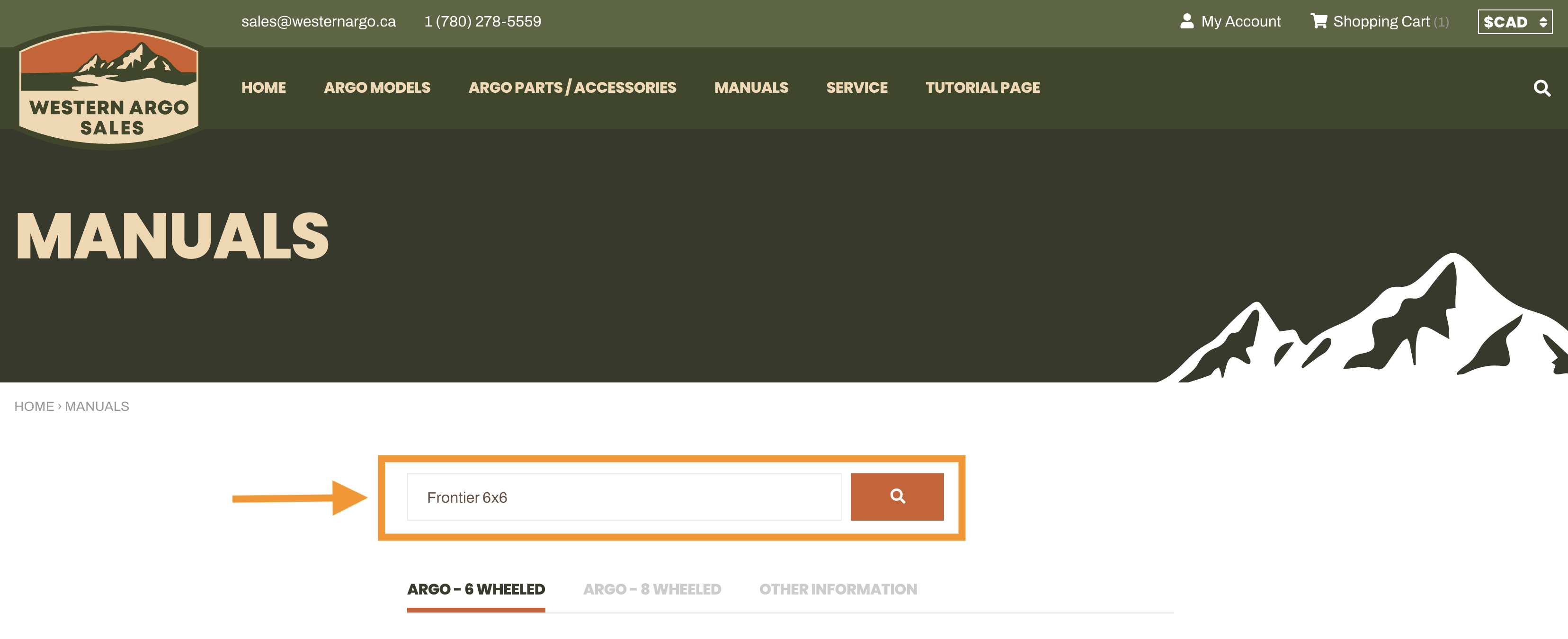 For this example, we are looking for the "Frontier 6x6 MY2020 Parts Manual" and the results retrieved as such:

Once you have opened up the manual, find the right page for the part you are looking for using the table of contents. You should then be able to locate the exact part from the diagram. For this example, we are needing to find the floor pan: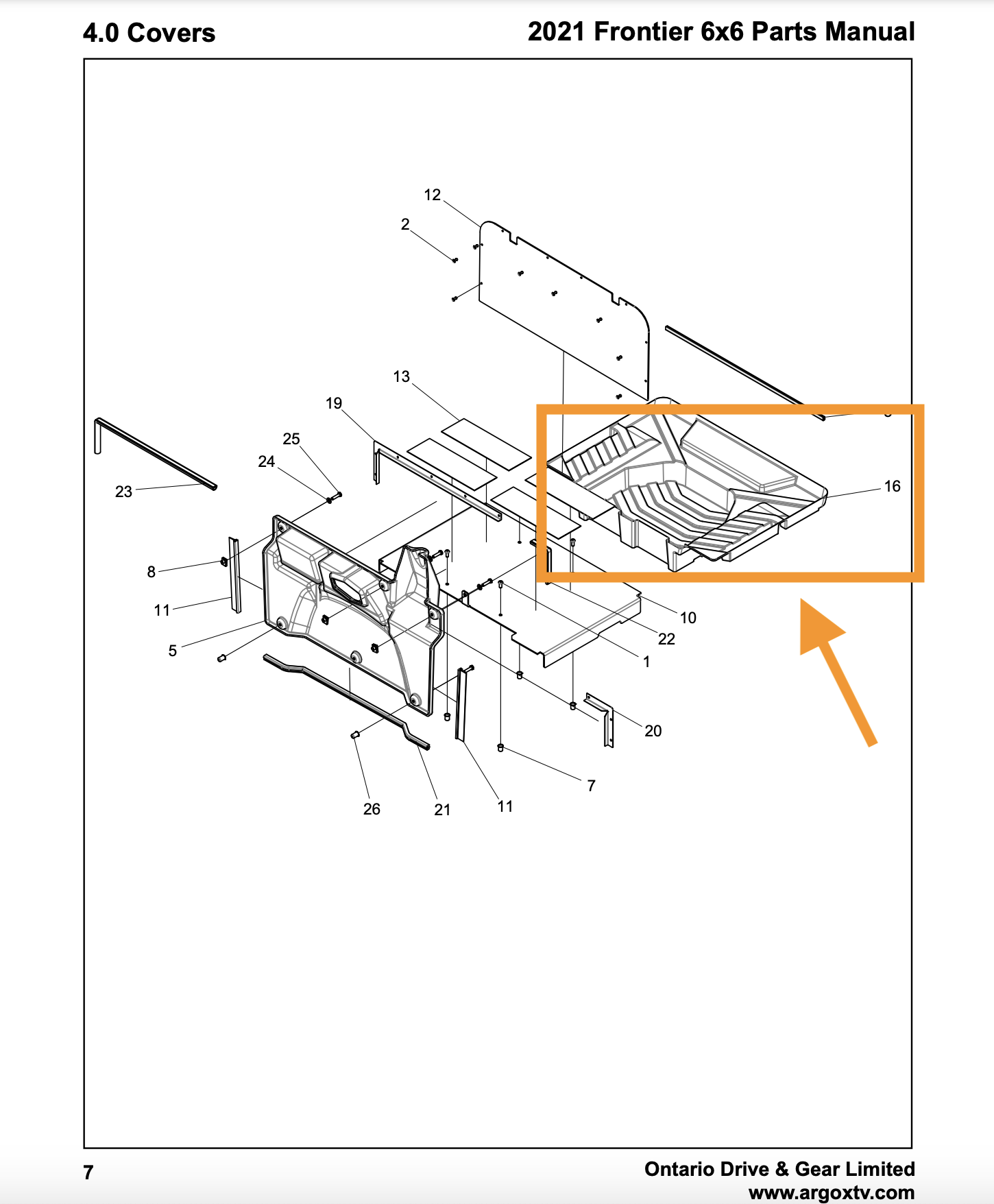 You can then find the actual SKU or part number on the following page of the manual, in this case, we want #16 from the diagram: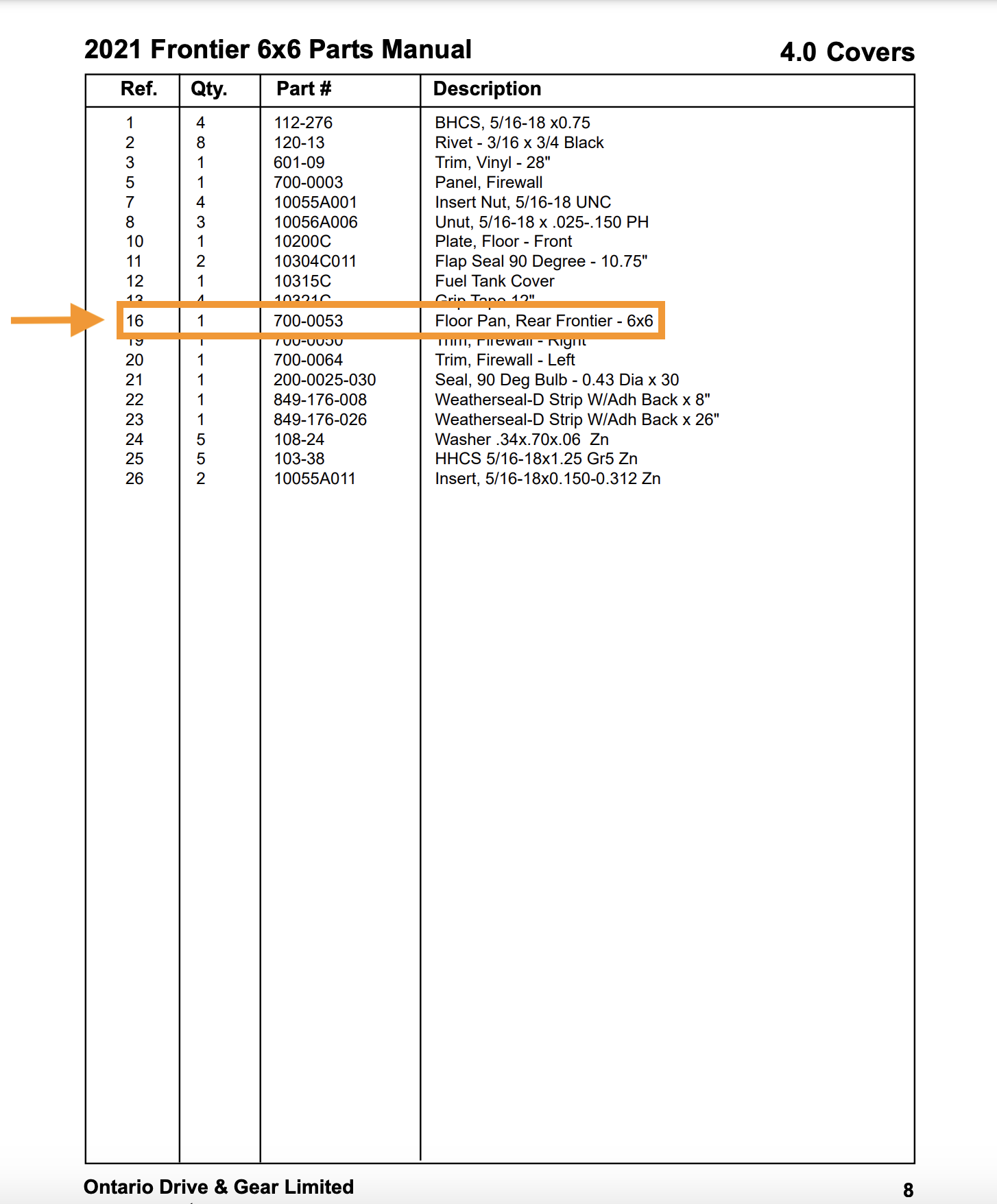 There are two main search functions on the website. You can plug in the SKU or Part # using the magnifying glass icon in the top right corner:

Or by using the search bar in the footer of the website:

Either way, your result will appear like so:
Click on the part and you'll be brought to a new page where you can see more information. From there, you can add the item to your cart and either continue shopping or proceed to checkout.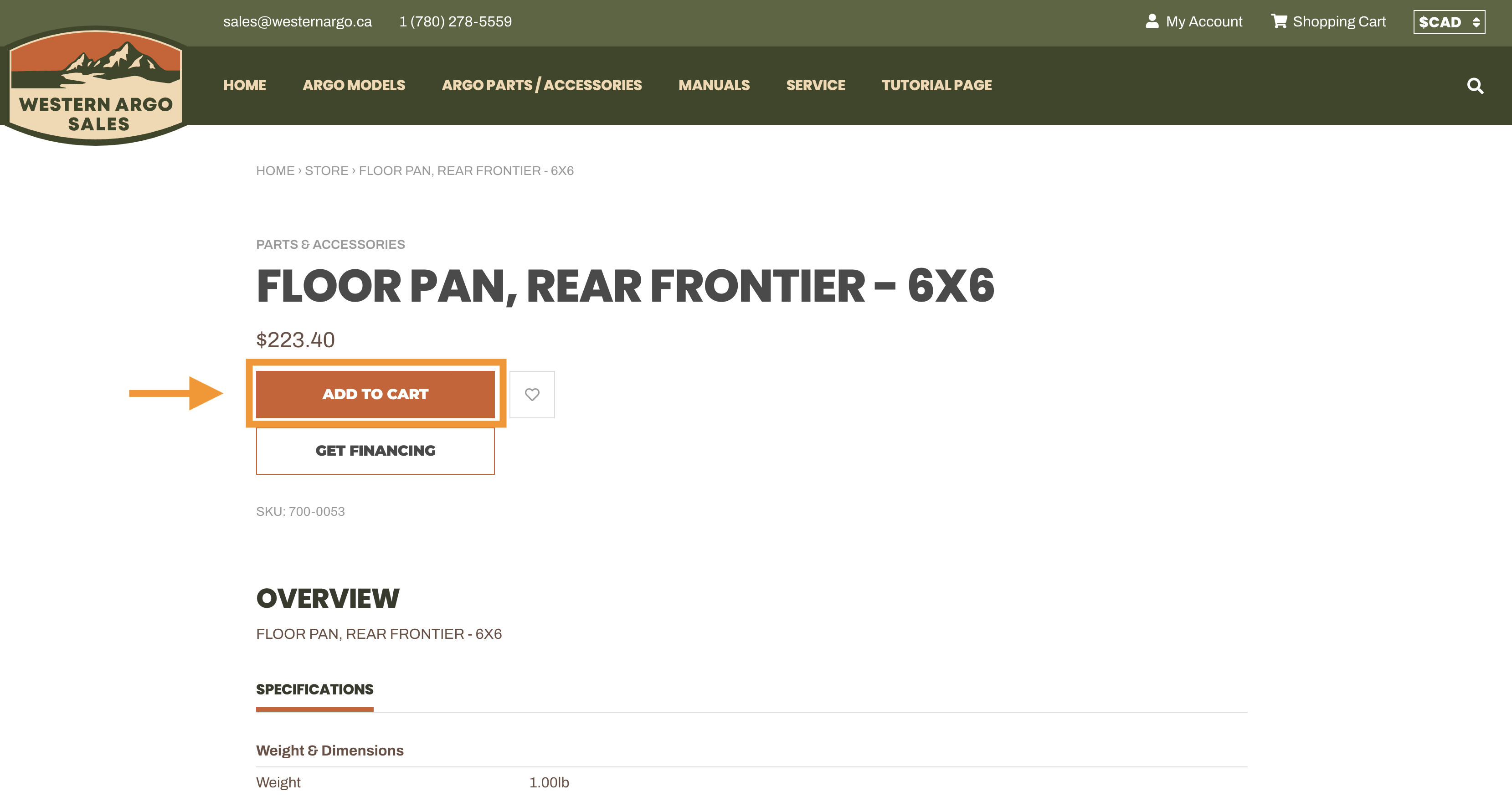 Having Trouble?
Need some help finding the right manual or exact part you need?